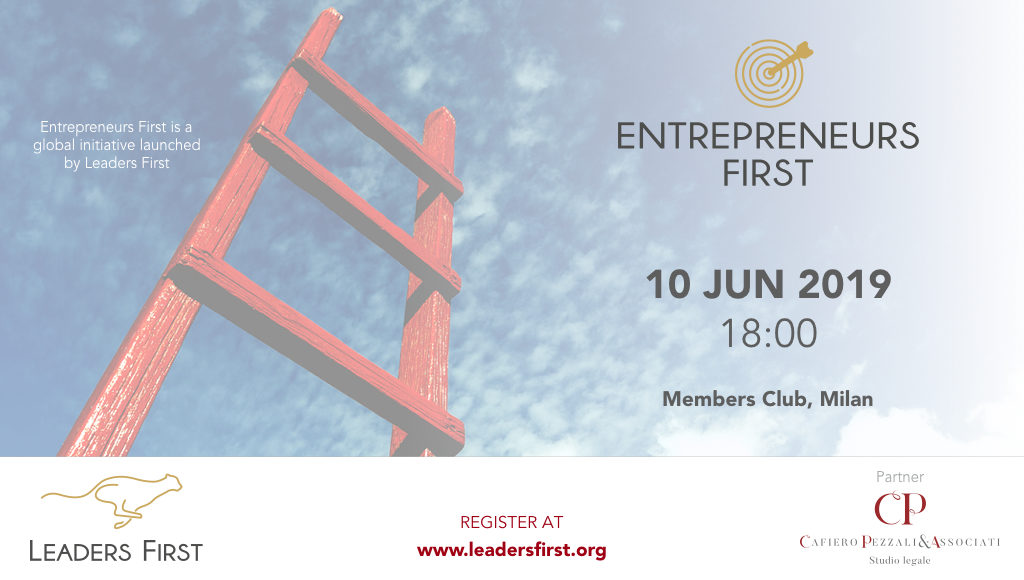 https://www.leadersfirst.org/events/entrepreneurs-first-milan
The event will provide inspiring stories of entrepreneurs and their fund-raising experiences. The event is aimed at understanding what drives people to start and grow a business, to describe how to implement sustainable funding strategies to achieve long-term goals, and to empower the next generation of entrepreneurs.
AGENDA (subject to minor changes)
Entrepreneurship and Funding in Italy by Novica Mrdovic Vianello – General Partner at Star Tech Venture
Live interviews with:
Sabino Costanza – Co-founder, Board Member and Lending officer at Credimi SpA
Carlo Piccinini – Member of the Board of Director at AVM Gestioni SGR
Luca Rossettini – CEO & Founder at Orbit
Christian Padovan – CEO and Co-Founder at Wash Out
Cocktail & Networking
A special thank you to our Partner: Cafiero Pezzali & Associati – Studio Legale
Advance registration is required; the number of seats is limited. Please register now at this link.