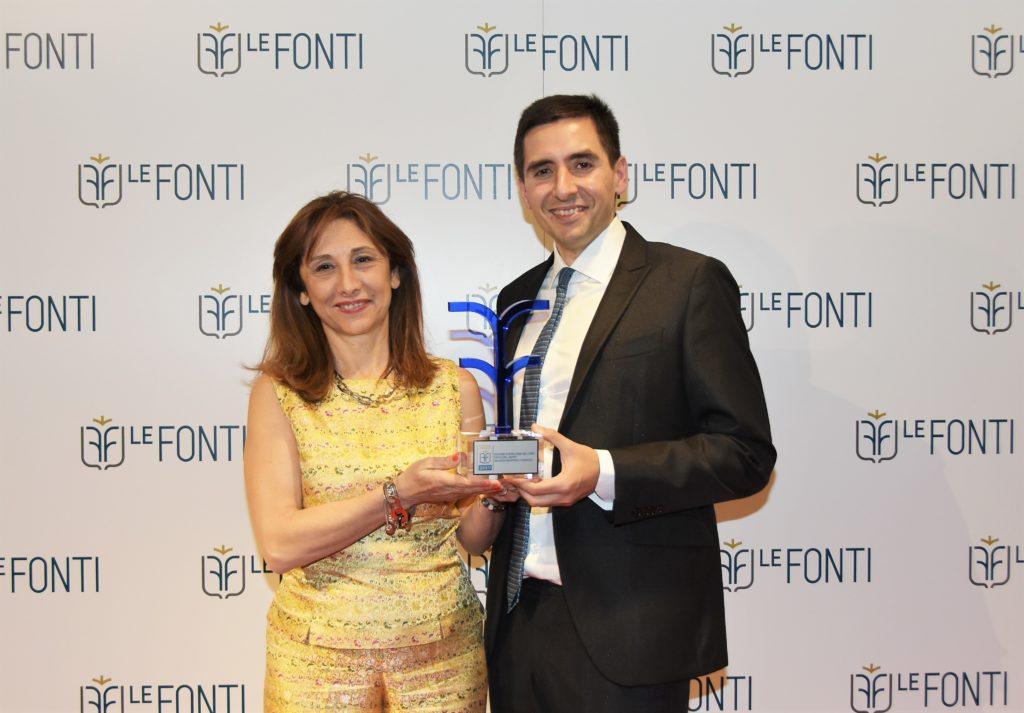 Le Fonti Award 2019: Cafiero Pezzali & Associati Law Firm Boutique of Excellence of the Year, Labor Law Industrial and Trade Union Relations.
After over twenty years of experience in the field of civil and labor law, the lawyer Paola Pezzali founded the Cafiero – Pezzali & Associati law firm with the lawyer Ciro Cafiero, specialized in the same subjects and professor of labor law in various university masters, whose forensic career began in 2008 at the Martone & Martone Law Firm.
The firm specializes in judicial and extrajudicial assistance, in favor of national and international individuals and companies, in the field of labor law, industrial relations and social security.
The study was selected as an excellence in Italian labor law to take part in the first international meeting on artificial intelligence, blockchain and work organized by the Geneva Macro Labs think tank in collaboration with the International Labor Organization (ILO) at the Palazzo delle United Nations in Geneva
In 2018 and 2019 the firm was included by forbes in the top list of legal consultancy and assistance professionals and received important international awards.
Thanks to the results achieved in terms of cost-to-work reductions for companies and better reconciliation of work-life times for workers, the Firm has become a point of reference for collective bargaining on smart-working, c.d. agile work. The firm has begun, with organizations of international importance, study paths in relation to the new boundaries of privacy and, therefore, to the challenges of labor law.
Furthermore, the Firm is able to offer assistance in matters of civil law and tax law, strictly related to labor matters and therefore to provide a complete consultancy service, especially to businesses.
The Firm provides assistance before all jurisdictions, even superior ones and throughout the national territory, making use of a network of correspondent professionals and operating with its own offices in Florence and Milan.
The Firm has made its skills available to well-known entrepreneurial groups in the context of internationalization processes and – with the highest honor – of the Holy See.
The Studio's working method is the result of a combination of elements: competence, updating, strategy, contractual engineering, flexibility, availability to customer needs, use of new technologies.
Precisely in this perspective, the Studio makes a tailor-made work team available to each individual customer.
The objectives of the Firm are always efficacy and quality.
In some cases, the Firm makes use of the support of important strategic and institutional communication companies.
Since January 2020, the Firm has joined a Pool of Professionals with interdisciplinary skills, operating in particular in Milan, where its headquarters are located: http://www.advisorsupport.it/
In 2020, the firm started a collaboration with BeckerLLC, an American firm with skills in employment law and with offices in New York City and the states of New Jersey, Pennsylvania and California. The Studies will work in synergy to assist their clientele with a view to a wider range of services.